SPORTS TEAMS | FEATURED PRODUCTS | TALK TO US
Body Solid has always been the premier supplier to professional and collegiate sports teams. Our history with teams and athletes in all major professional sports along with top notch collegiate sports programs has put our products at the cutting edge of fitness technology. By partnering with coaches and trainers, Body Solid products create the ideal fitness environment for teams to compete and win at all competitive levels.
From our selection of functional trainers to the Pro Club Leverage Line, Body Solid has the selection, durability and adjustability to cater to any size user under the most extreme conditions.
After service has always been the foundation of the Body Solid line of products. Our warranties , backed up by our professional service staff, are the strongest in the industry. Learn more about our fitness solutions for sports teams by view our case studies or speaking with an area specialist.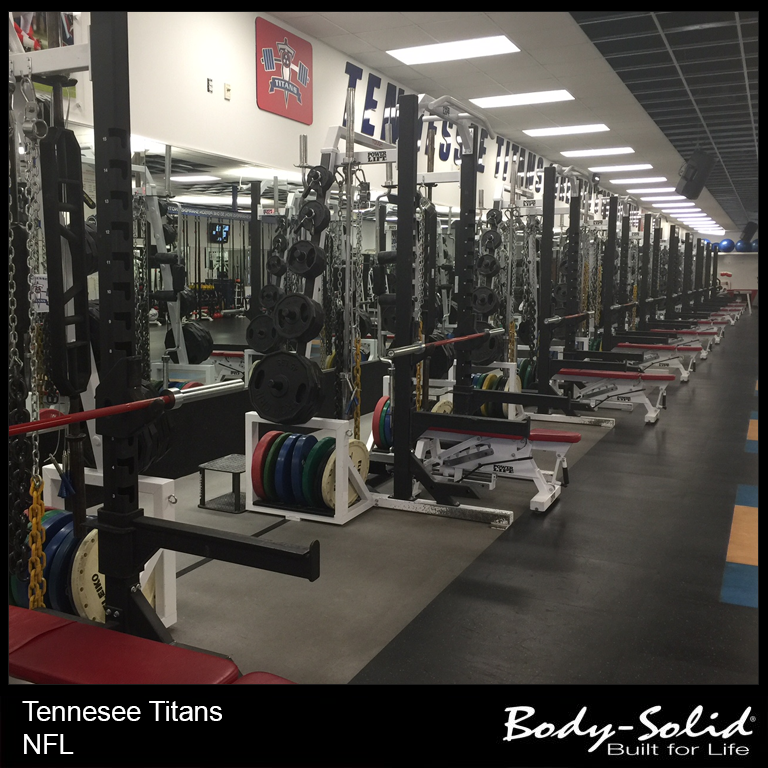 Tennesee Titnas
| NFL
AThe Tennesse Titans of the National Football League are set to begin their season Sunday, September 11 against the Minnesota Vikings. In preparation for the upcoming season, the Titans along with Head Strength & Conditioning coach Steve Watterson purchased a number of Body-Solid OB8625YR Olympic Bars; Made in the United States with special high-strength, stress-proof alloy steel and olympic hash knurling, the OB8625YR is among the most reliable, durable and comfortable olympic bars on the market. Six months ago—working with a Body-Solid Authorized Dealer the Titans and Watterson also purchased a Body-Solid SDCC2000G-2 Cable Column/Crossover machine.
Entering his 31st season as the Titans (then-Houston Oilers) Strength & Condition coach, Watterson is among the NFL's elite strength coaches in the league. In 2010, Watterson—a former NFL Strength Coach of the Year—earned his "Art of Strength" Kettlebell Instructor Certification becoming the first NFL Head Strength and Conditioning coach to complete the certification program.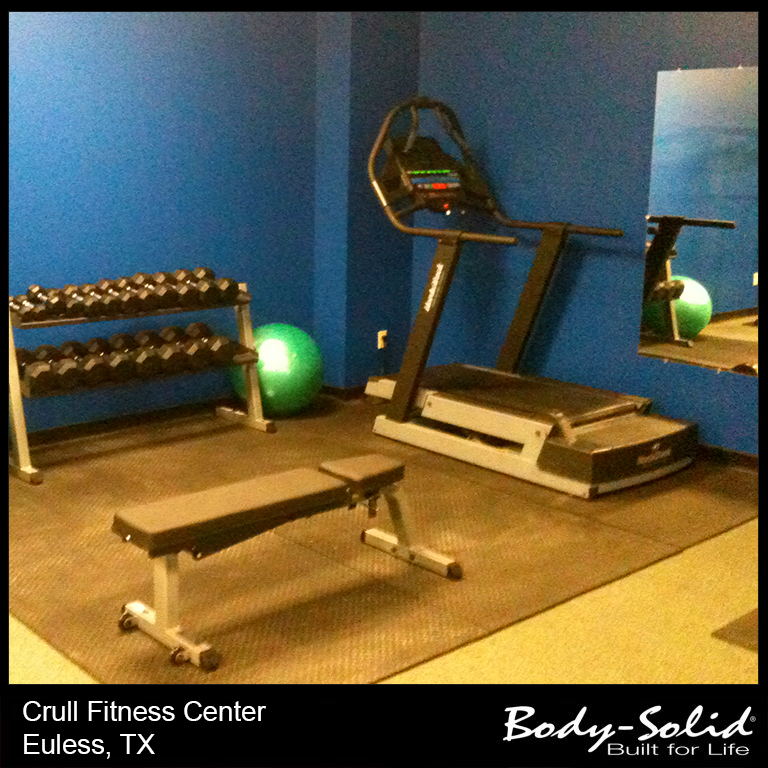 Crull Training Center
| Euless, TX
Hockey teams of all ages reap the benefits at the Crull Fitness facility at the Dr. Pepper-Dallas Stars Crull fitness center. Owned and operated by the NHL Dallas Stars, this training facility offers a top-of-the-line program designed specifically for off-ice hockey specific training for all of their "Select" teams Their trainers are very knowledgeable and have extensive experience either playing hockey or coaching hockey.