PERSONAL TRAINING | FEATURED PRODUCTS | TALK TO US
Body Solid fitness products are particularly well suited to personal trainers who understand and appreciate quality, biomechanically-correct equipment at an excellent value. As more and more individuals now turn to professionals to help them achieve their fitness goals, Body Solid understands the special needs of high value clients and has worked with personal trainers for over 20 years.
Body Solid manufactures heavy duty equipment that performs movements the way the human body is supposed to work. Seeing the Body Solid brand lets clients know that you have invested in the best tools available to improve their fitness levels. The majority of training studios are operated by entrepreneurs requiring a strict budget. The Body Solid brand allows these entrepreneurs the ability to increase revenue and reduce monthly overhead. Let us become a partner with you in providing your clients the very best equipment and fitness knowledge to achieve their goals.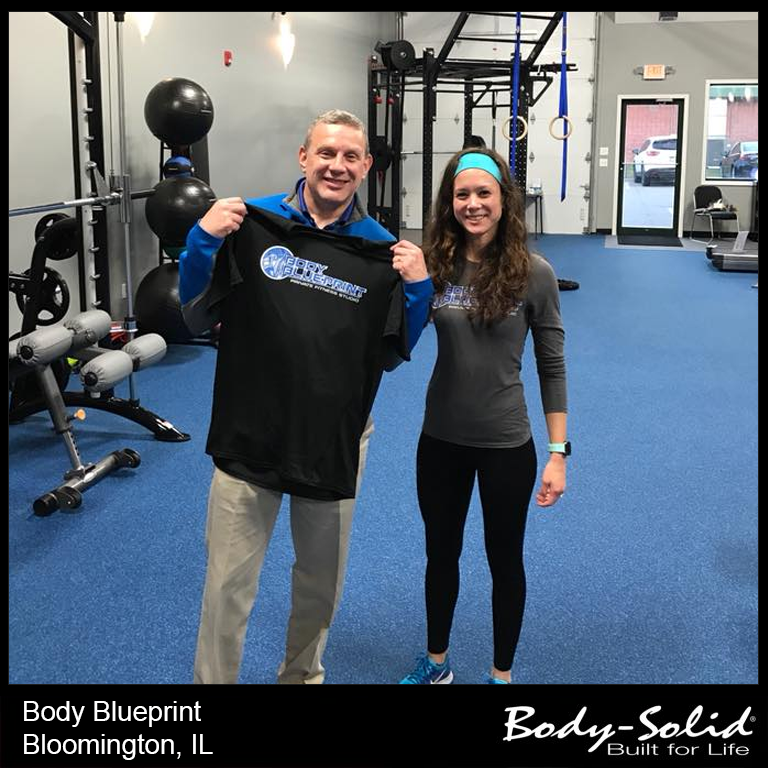 Body Blueprint | Bloomington, IL
When Vanessa Sopbin opened her beautiful new facility in early December 2017 and is already looking at a big future."I want Body Blueprint to become the best personal training studio, known in Central Illinois for aiding people into moving better and challenging them out of their comfort zone," said Sobin. "Whether it be physically, mentally or emotionally." Body Blueprint is appointment-only so there is total and complete privacy and no interruptions during a client's session.
Sobin worked with an Authorized Body-Solid Dealer to build a beautiful facility featuring a number of products highlighted by the Body-Solid Hexagon Pro Rig. Additional Body-Solid equipment Sobin added includes the SPR1000BACK Power Rack, GVKR60 Vertical Knee Raise as well as rubber-coated dumbbells, kettlebells and more.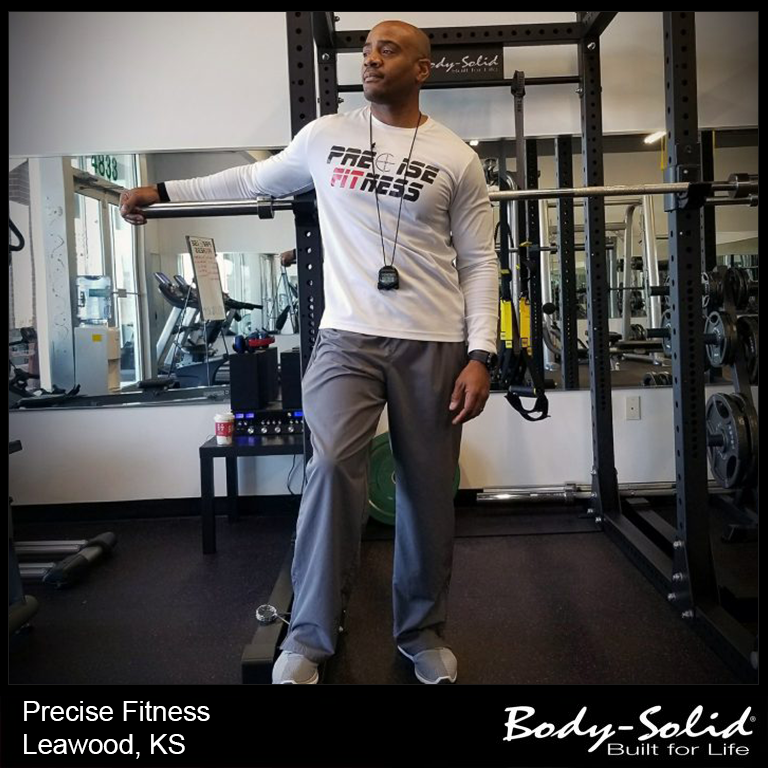 Precise Fitness | Leawood, KS
No family left behind — that is the rallying cry for Terrance Saunders and year-old personal training studio Precise Fitness in Leawood, Kansas (10 miles south of Kansas City).
Precise Fitness opened in January 2017 after Saunders spent years as a fitness manager and trainer for corporate gyms. The facility caters to high-end professionals, moms-to-be, athletes of all crafts and fitness competitors. Saunders' love and passion for fitness began as a child but grew extensively in his adult life.
When starting up Precise Fitness, Saunders reached out to Tony Spoto and the crew at thebenchpress.com, that's when Saunders discovered Body-Solid.
"When we got (the Body-Solid equipment) in and assembled, man…I couldn't have been happier." said Saunders. "I have clients rave about it!"