GYMS & HEALTH CLUBS | FEATURED PRODUCTS | TALK TO US
Body Solid has long been the premier source for gyms/clubs around the world. From iron/weights to single station leverage pieces, Body Solid is able to craft solutions to fit any size facility in any part of the world. Gym Owners can now source their equipment on one shipment from Body Solid's world headquarters in Forest Park IL.
By partnering with our small gym clients , Body Solid provides consulting and support services that are specially focused to their needs. Our team has extensive experience serving such gym clients as the U.S. Military branches, Russian Federation and 24/7 Fitness Facilities.
Learn more about fitness solutions for small gyms by viewing our case studies or speaking to an area specialist.
Sweet Science Boxing Club
| Atlanta, GA
After 10 years of working in corporate America, Marty P. Hill wanted a change. His job as an executive search consultant may have been comfortable, it may have paid the bills but Hill wanted more, he wanted a challenge and he wanted to pursue his passion — in 2009, Hill left the corporate world and created Sweet Science Fitness Boxing Club.
Last October, Hill worked with local Atlanta fitness equipment provider Fitness Depot – Atlanta to add a number of Body-Solid machines to their facility including some of Body-Solid's Pro Dual line: leg curl/leg extension, lat pulldown/mid-row, multi-press and cable column.
Read more about this case study on the Body-Solid Blog.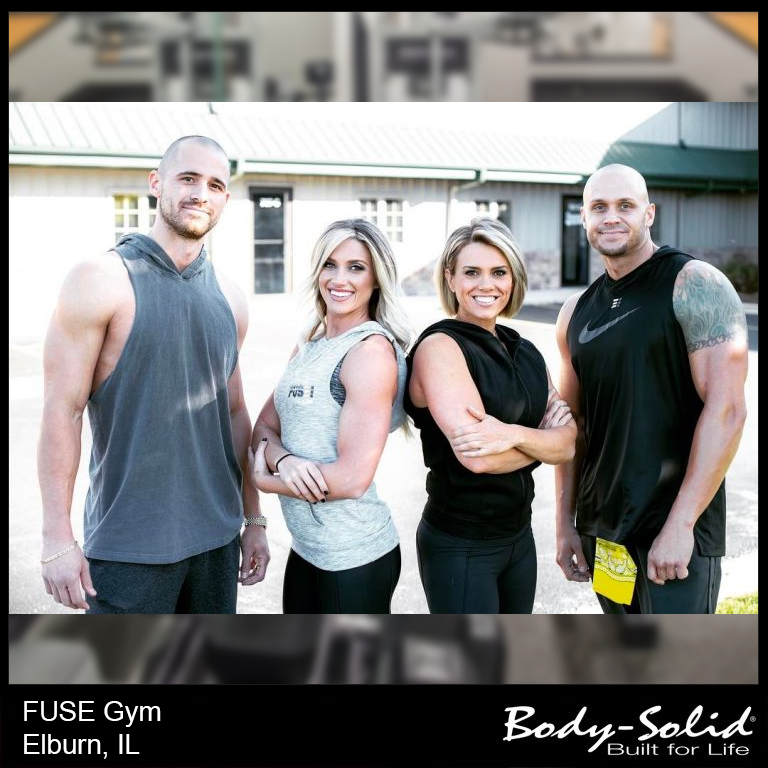 FUSE Gym
| Elburn, IL
Among that growth is the 4,300-square foot FUSE Gym, opened in November 2015 by Joe Humay, his wife Jessica Humay, her sister Heather Nanni and her husband Garrett "Tec" Nanni. Each of the four pillars of the family-run operation have a lifelong passion for fitness with varying degrees of fitness backgrounds from college athletes to NPTI graduates.
Housed in FUSE's gorgeous 4,300-square foot facility is a number of Body-Solid products including dumbbells, dumbbell racks, barbells, rubber coated plates, bumper plates, Smith Machine, preacher curl bench, back hyperextension, roman chair and leg extension/curl.