REHAB & MEDICAL | FEATURED PRODUCTS | TALK TO US
Body Solid provides the fast growing rehab and medical industry with comprehensive fitness products to fit any project, budget or customer base. From small independent doctors and rehabilitation facilities to large rehabilitation and medical facilities, Body Solid manufactures biomechanically correct, quality fitness products which set high standards for rehab and medical equipment. Whether your customers are focused on rehabilitation or over all wellness, Body Solid can provide fitness solutions that are perfect for their business.
Body Solid fitness products are designed to move the way you move which makes them a perfect fit for patients and clientele of all ages, shapes, and sizes. When manufacturing fitness products for the medical and rehabilitation market Body Solid understands that the end goal is helping people feel better, get stronger, and live a fuller healthier life.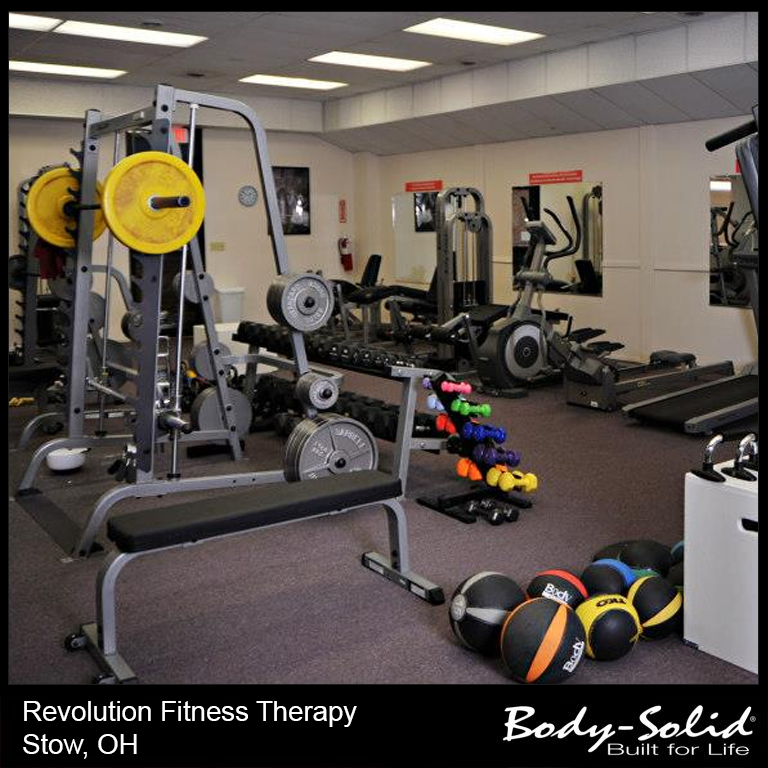 Revolution Fitness & Therapy
| Stow, OH
Combining 16 years of experience in the fitness industry, Jason Leenaarts opened Revolution Fitness and Therapy in the spring of 2009.The first location was opened in Hudson, Ohio while Jason worked to create a program that could benefit those looking to lose weight and gain lean muscle. The program has been tremendously successful targeting demographics as young as 12 to those young-at-heart and well into their 70's. His passion for nutritional counseling and the constant drive to modify the program to fit an individual's needs has been the force guiding "RevFit" further.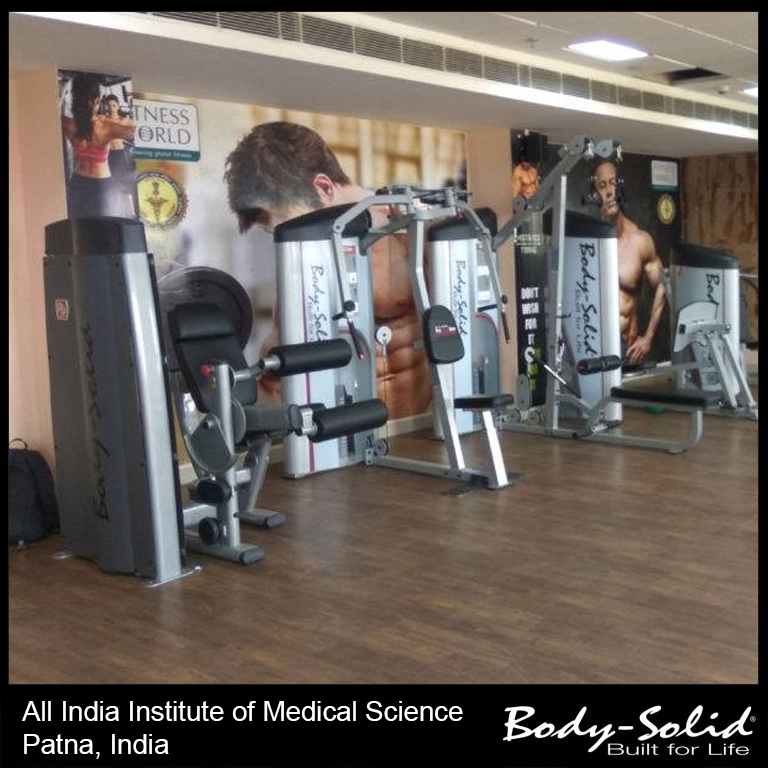 All India Institute of Medical Science
| Patna, India
Thanks to Body-Solid dealer Fitness World India, The All India Institute of Medical Sciences Patna (AIIMS Patna) received a massive upgrade to their fitness center with Body-Solid gyms and machines filling the updated space.Established in 2012, AIIMS Patna's campus is spread over 134 acres and is located in Bhusaula Village, roughly 8 kilometers from Patna Town. Presently, around 100 students attend AIIMS yearly with graduates focusing on MBBS (Bachelor of Medicine, Bachelor of Surgery with a focus on anatomy, physiology, biochemistry and community medicine) as well as nursing.