COMMUNITY FITNESS CENTERS | FEATURED PRODUCTS | TALK TO US
Since 1989, Body Solid has been working with Community Fitness Centers with custom solutions to fit any size project or budget. From women's only clubs to country clubs, Body Solid offers the widest array of products to create a safe, cost-effective environment for any fitness facility. Whether your customer base is focused on general health, recreation or sports specific activities, Body Solid products all maintain modern designs with heavy duty components for the hard-core users along with quality instructional aids for the novice members.
Body Solid understands that fitness centers are challenged with rising operating costs and government regulations while meeting member expectations with innovative products and first-class service. With an ISO 9000 manufacturing facility, Body Solid continues to offer value , durability and the strongest warranties in the industry. Learn more about our fitness solutions for Fitness Centers by viewing our case studies or joining Club Body Solid.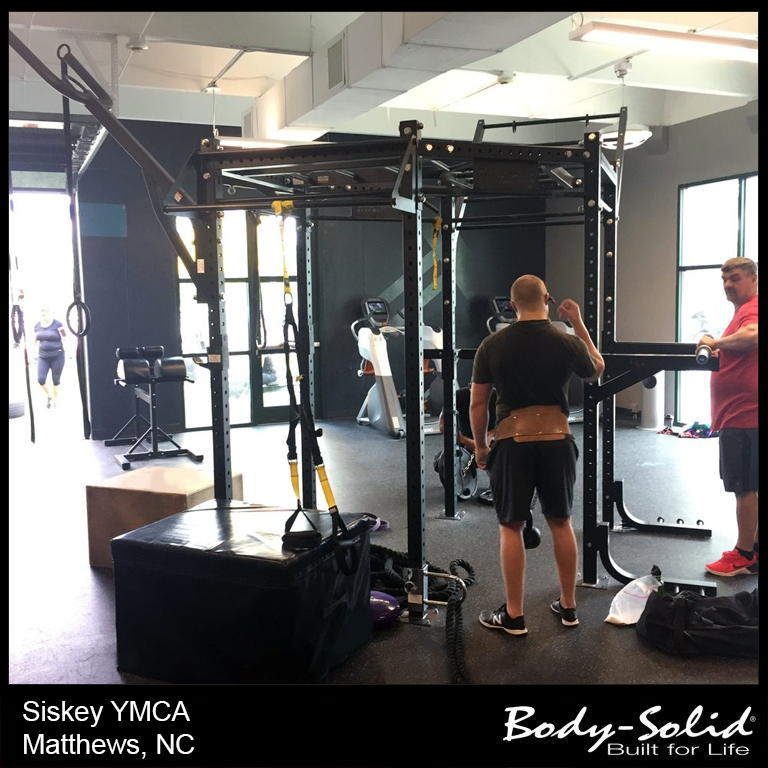 Siskey YMCA
| Matthews, NC
Body-Solid worked with Siskey YMCA to install the Hexagon Pro Club Package into their brand-new functional fitness room.
Blending in perfectly with soft plyo boxes, medicine balls and kettlebells, the Body-Solid Hexagon Pro Club Package allows Siskey YMCA members the ultimate functional fitness rig and has become the cornerstone of the newly-remodeled room.