Body-Solid can deliver custom solutions and configurations for High Schools and Universities that provide the best possible value, durability and flexibility within your working budget and facility requirements.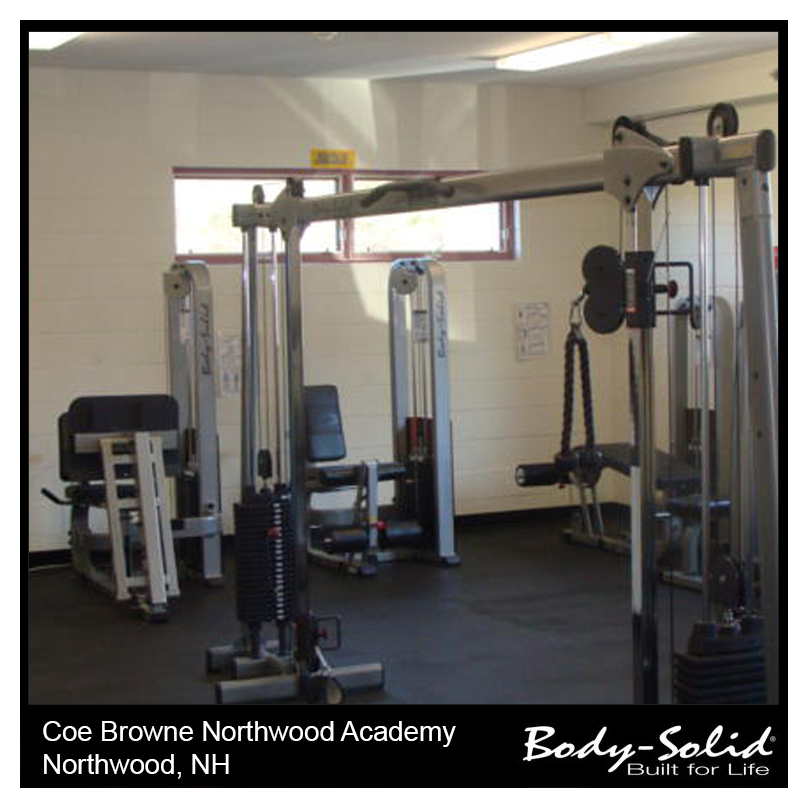 Coe Browne Northwood Academy
| Northwood, NH
For the past 20 years, Body Solid Fitness Equipment has met the needs of students, faculty and staff . Our durable, bio-mechanically correct products provide a long term solution for any High School fitness room. The Coe Browne Northwood Academy fitness facility in Northwood , New Hampshire features Body Solid Pro Dual Line with functional trainers for their students and staff. (sold through big fitness - www.bigfitness.com)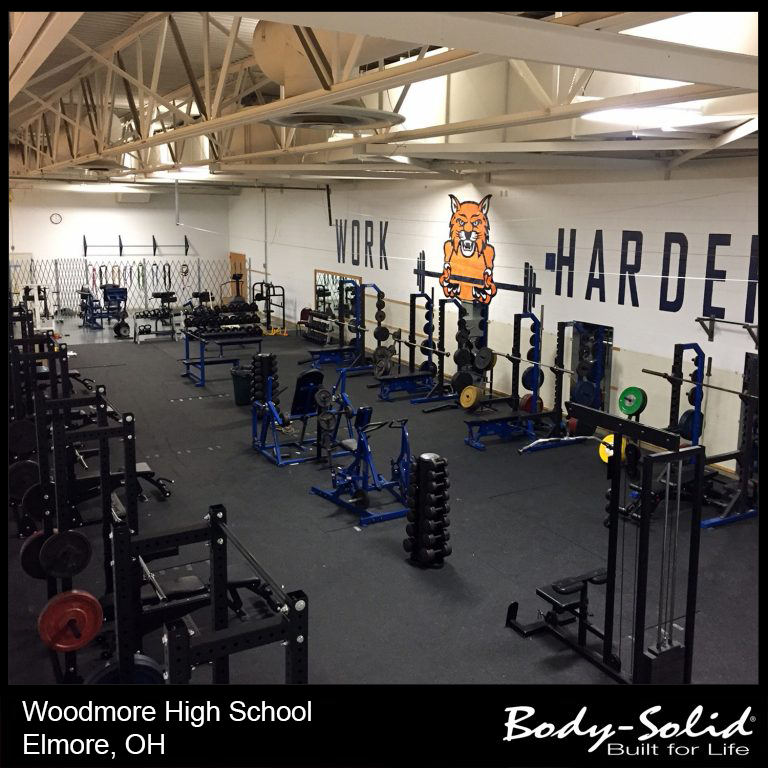 Woodmore High School | Elmore, OH
Woodmore High School, home of the Wildcats, recently worked with Body-Solid to outfit their athletics gym with a wide array of brand-new Body-Solid equipment including Body-Solid SPR500BACK Extended Half Racks and SFID425 Commercial Benches.
Read more about this installation on the Body-Solid Blog.
INFO | CASE STUDIES | FEATURED PRODUCTS | TALK TO US