Built For Life... Built With A Vision.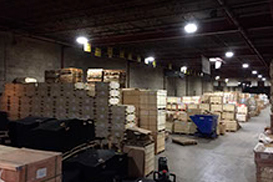 Body-Solid, Inc. is an American manufacturer and distributor of home and commercial strength & conditioning equipment including home gyms, smith machines, racks, weightlifting bars, plates and other fitness-related equipment for garage and home gyms, military, collegiate and professional sports teams, health clubs and hotels.
History
Body-Solid was founded in 1989 in Chicago, Illinois with the intention of providing value-priced fitness products to specialty retailers. Body-Solid's first product was a gray olympic bench with burgundy upholstery. The company continued rapid growth developing dozens of new products including home gyms, weightlifting bars and plates. Body-Solid introduced the industry's first Lifetime Warranty for fitness products in 1994. Starting in 2016, Body-Solid embarked on a significant expansion of their existing product offerings including a new power rack series, several new additions to their commercial Series II line and more.
Locations
Founded in Chicago, IL in 1989, Body-Solid, Inc. grown from its original 10,000 square foot warehouse in Lombard, Illinois to an over 200,000 square foot distribution facility and worldwide headquarters, based just outside Chicago in Forest Park, Illinois.
Today
As of this year, Body-Solid features over 500 different product SKUs covering all facets of fitness and all levels of use including home and garage gym, commercial workout facilities, schools, police and fire departments, military and government, rehab/medical facilities and more.
Body-Solid sells its products in the United States, Canada and over 100 other countries worldwide. The company is known for its "Built for Life" lifetime warranty for products and holds an A+ rating from the Better Business Bureau. Body-Solid's current product lines include selectorized single and multi-station home gyms, free weight machines, functional equipment, power racks, weight plates, kettlebells, dumbbells, Olympic bars, fitness accessories and much more. Body-Solid also produces several cardio options like treadmills, rowers, fan bikes and more.
BODY-SOLID TIMELINE
1989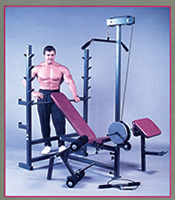 Body-Solid Inc. is founded to provide value priced fitness products to Specialty Retailers. First Product is a gray olympic bench with burgundy upholstery.
1991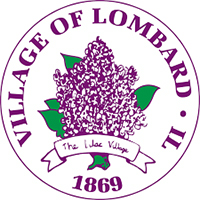 Body-Solid relocates to a 10,000 sf facility in Lombard, IL.
1992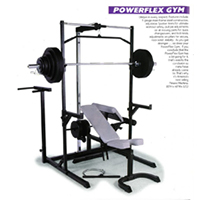 Body-Solid produces the first half cage ensemble, the Power Flex Gym.
1993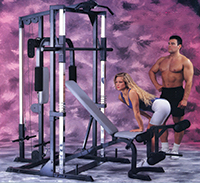 First Smith Machine developed for home use.
1994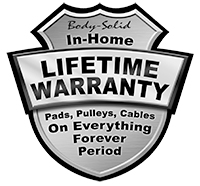 Body-Solid Introduces the industry's first Lifetime Warranty for fitness products.
1995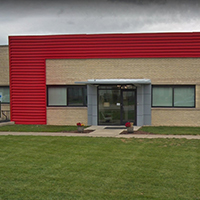 Body-Solid moves to 75,000 sf facility in Broadview, IL.
1996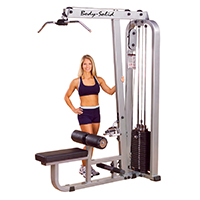 Body-Solid introduces the Pro ClubLine commercial single station line. Converts primary equipment color from black to white.
1999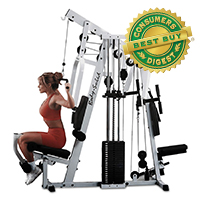 Patented bi-angular technology for press arms and the Powerline brand debut.
Body-Solid gets its first Best Buy for a home gym (The EXM-2500) followed by many others.
New website "BodySolid.com" goes on-line.
2000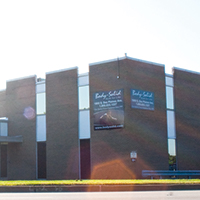 Body-Solid Moves to current 200,000 sf facility in Forest Park, IL.
2002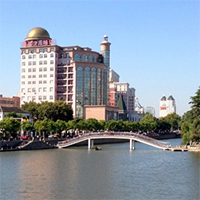 Body-Solid starts producing product in China.
2003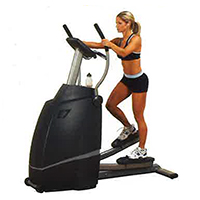 Endurance line of cardio products debuts. Body-Solid converts primary equipment color from white to silver.
2005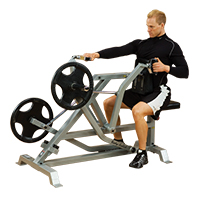 Debut of ProClubLine Leverage commercial equipment.
2006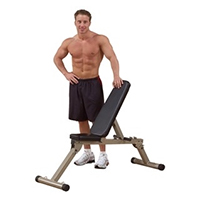 Body-Solid introduces Best Fitness Line of Strength products.
2007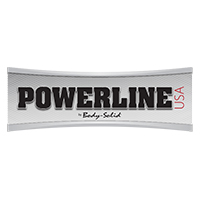 Powerline changes to silver color. First Functional Trainers Introduced. Kettlebells take off.
2008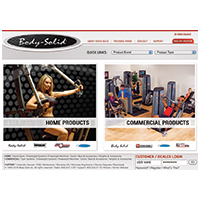 New interactive Body-Solid website debuts.
2009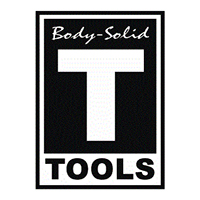 Body-Solid launches Body-Solid Tools brand. Patented CenterDrive Ellipticals introduced.
2010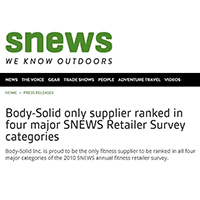 Body Solid is ranked best home gym supplier, best free weight supplier, second best fitness accessory supplier, and highest ranked home use strength company in the annual fitness retailer survey by SNEWS.
2013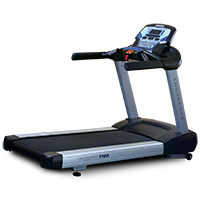 Body-Solid completes its commercial cardio suite with the introduction of the T100 treadmill and B5 bikes.
2014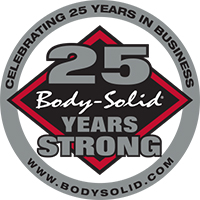 Body-Solid opens its first international warehouse in Nantong, China. Body-Solid Celebrates 25 years in business.
2016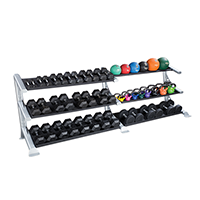 Body-Solid opens introduces the SDKR modular Dumbell Rack system.
2017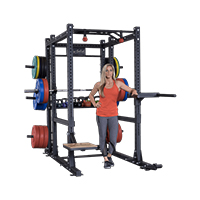 Body-Solid introduces the SPR1000 Commercial Power Rack
2018
Body-Solid opens its second international warehouse in Adelaide, Austrailia.
2019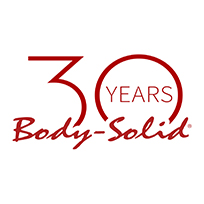 Body-Solid introduces the T150 Commercial Treadmill and celebrates 30 years in business.